Featured Item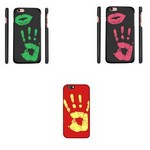 Thermal Color Changer Hard PC Phone Case...
Temperature contact will be sensitive to color change the color changes with the temperature rising, it is not a chemical reaction, just a physical change. Different temperature will reveal different ...
$1.49 - $2.52
Welcome!
Welcome to the VSPS promotional products site! Thank you for taking the time to visit our new website. As we build our company, we hope that we can build a relationship with you and fill your printing needs.
Please, take a look around our site as there are literally thousands of items at your finger tips. Let us become your "go to" company for all your printing needs. Everything from screen printing, embroidery, promotional products to your printed material such as business cards, flyers, and brochures. If you need it printed, we can do it.
Signature Showrooms